I Choose, Therefore I Am is a peaceful and public art project created and curated by textile artist Rachelle LeBlanc. Created in the wake of Roe v. Wade being overturned by the U.S. Supreme Court, the gallery show was held in Houston, Texas from March 11, to April 30, 2023. The permanent online exhibition can be accessed here.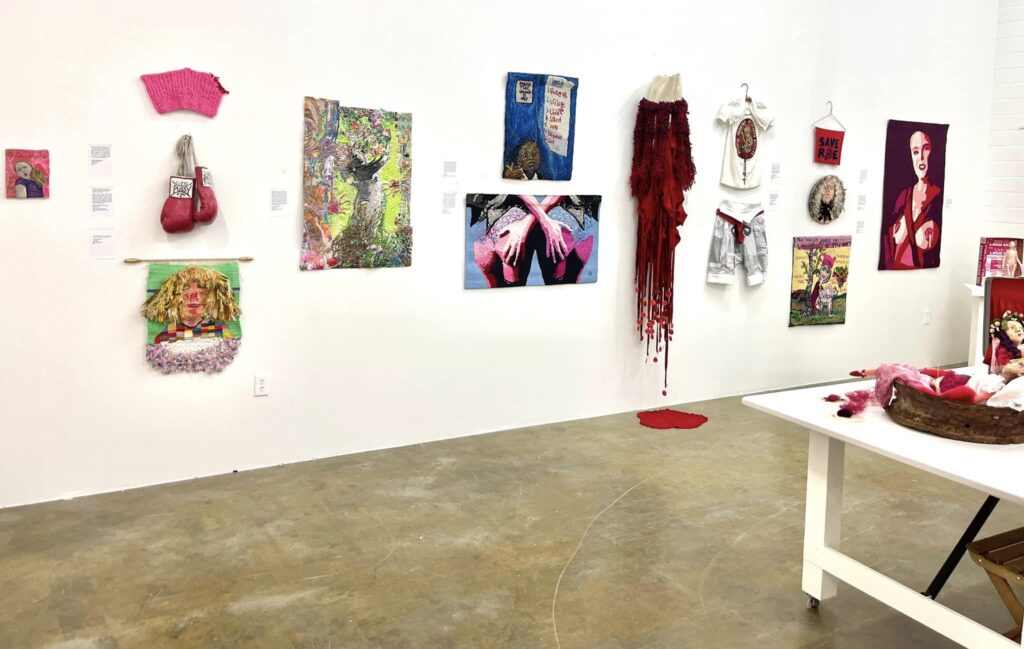 *Photo courtesy of I Choose, Therefore I Am Project, Facebook 2023.
"Women's March 2022-" is an actual pink pussy hat worn at the 2017 Women's March on Washington, which coincided with the Trump Administration taking office. The clipped ear of the hat (as is done to stray cats once they are spayed to [insert Bob Barker voice] control the pet population), now bound back together haphazardly with blood-colored yarn, is indicative of the removal of agency and control over one's own body that has been forced upon menstruating people across America—until further notice.